Welcome to 2nd Alarm Comics!
We are your friendly neighborhood comic book store where the customer is our focus. We stock all new releases and have a huge selection of back issue comics, toys, Pokemon and sports cards. We also sell online through our website 2ndcomics.com. We pride ourselves on great packaging, fast shipping, and active communication with all online orders.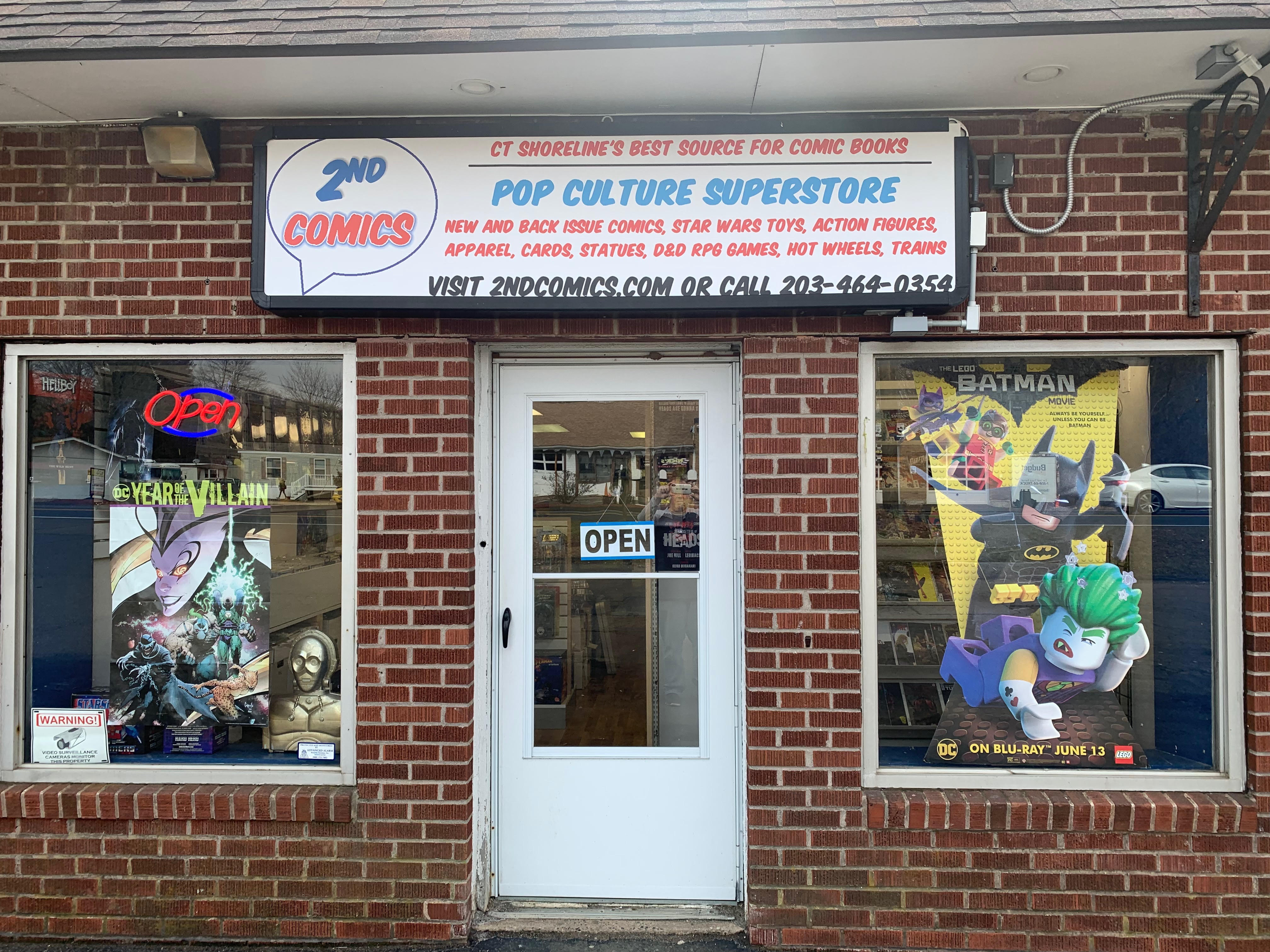 If you are local to North Branford, CT we would love to see you at our store on Route 80: 205 Foxon Road North Branford, CT. Easy to get to from I-91 (Exit 8) or I-95 (Exit 54).
Please contact us to find that book you have been looking for; we just might have it! You can find us at @2ndAlarmComics on Facebook and Instagram @2ndComics on Twitter. Please reach out to us at info@2ndcomics.com if you have any questions, comments, or you just want to support the store!